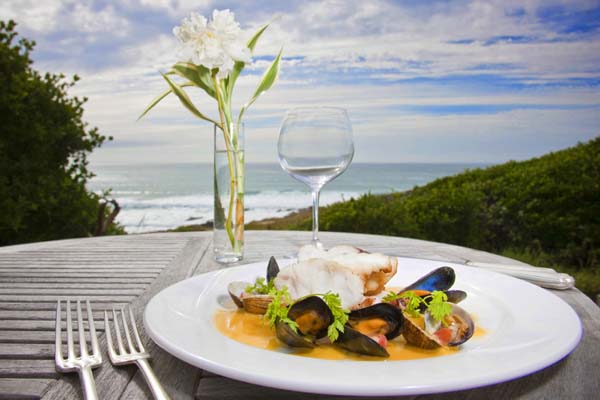 There are many advantages to having a self-catering holiday, and choosing Sennen Cove for yours, adds the beauty of the fabulous Cornish Coast to that list. Not far from Lands' End, Sennen Cove is an idyllic spot for all ages, perfect for families, couples, and, let's not forget, our four-legged friends with a selection of pet-friendly cottages. You can take your long holiday here exploring the exciting Cornish coast or take a short, relaxing break. Or, how about a Christmas Break? The cottages at Vellandreath are also perfect for weddings, honeymooners, and those who just want a change of scenery.
Advantages Of A Self-Catering Holiday To Sennen Cove
No Clock-Watching Required
The big plus of self-catering holidays is the freedom you have. You can lie abed for as long as you want, take breakfast at your own pace and time. Self-catering feels less touristy, like you are part of the environment, experiencing the culture and area as if you belong there. Which is not something you feel when in a hotel. A self-catering holiday at Sennen Cove gives you the freedom to do what you want when you want, no clockwatching required!
Relax, Unwind, Rejuvenate
There are no time demands with self-catering. You can keep your usual routine or completely change it. For example, take a leisurely breakfast or lunch in your cottage, head a short walk to the beach for a paddle, or explore the rock pools. Or, take a refreshing swim. Being self-catering, you can time this, so no one else is around. You can be as active or as lazy as you want. It is your holiday. Enjoy it your way.
Being Active At Sennen Cove
For those people who prefer to spend their leisure time being active, Sennen Cove and the surrounding area offer many options to be on the go. First, of course, there is swimming, and maybe you will give surfing a try? Sennen Beach is picture-perfect. A delightful sandy beach leads to a clear jade-green sea, perfect for swimming, even into the autumn. Then, take a short drive and discover the many fascinating beaches along this coastline, some easy to access, others a bit of an adventure.
You can also head further afield, maybe by bike or hiking the fabulous coastal walks. West Cornwall is an Area of Outstanding Natural Beauty, and even a short walk or bike ride brings you closer to nature and the exhilaration that brings. Being self-catering, you don't have to time yourself, no rush to get back, and no restaurant times to control what you do. Eat-in, eat out your choice on a self-catering holiday.
Eat What You Want When You Want
When self-catering, you can bring your food with you, which is especially useful for those with particular dietary requirements or just picky eaters. You could even organise a food delivery to your cottage, saving shopping and carrying.
Or you can eat out. There are many delightful eating options in and around Sennen Cove, from quick snacks to medieval banquets!
Space to Breathe
Check out the Vellandreath Cottages with their stunning views, and you will find a choice of cottages that can sleep from 1 to 10 people. All offer spacious accommodation you would not find in a hotel or campsite. So you can have a great time meeting up with friends or alone time with family or better half. Whatever your needs, you can find a cottage in this 'little piece of Heaven' that is perfect for you.
Late availability offers
We have some great late availability offers for cottages at Vellandreath Cornish Cottages: