Holiday Cottages Sennen: A Little Piece of Heaven
Check availability
& book now "A little piece of Heaven . . ." That's how the local postman has described Vellandreath Valley in Sennen, a lovely and hidden corner of South West Cornwall overlooking the wide sweep of Whitesands Bay and Sennen Cove.
In an Area of Outstanding Natural Beauty – a haven for botanists and wildlife enthusiasts – these delightful Holiday Cottages in Sennen are set in the privately owned and unspoilt 8 acre valley of Vellandreath (also known as Vellan Dreath) bordered by a stream and offering spectacular panoramic sea views all year round.
Located by the sea, next to the beach and converted with flair and imagination to the same high standards of comfort, each of these holiday cottages in Sennen enjoys its own personal garden. Their quiet and magical settings are only accessible on foot down the sandy beach path from Sunny Corner Lane.
Locations for Holiday Cottages in Sennen, Cornwall simply don't get any better than this…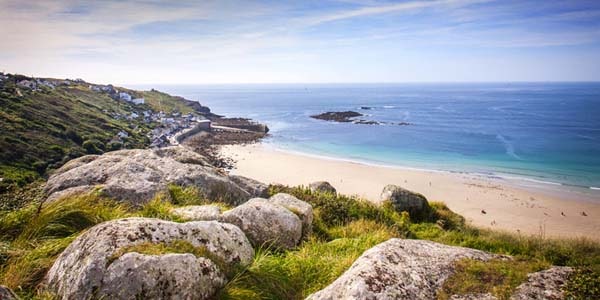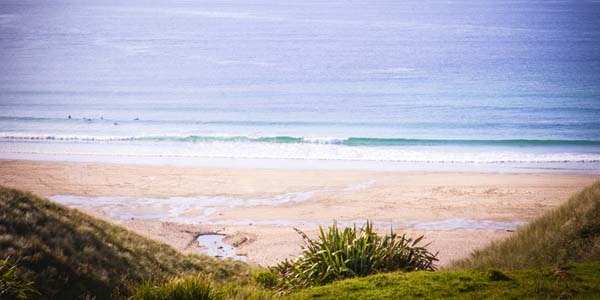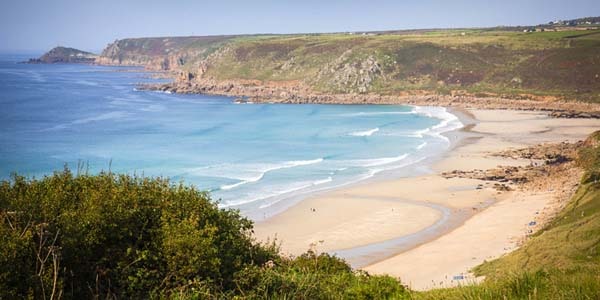 What our guests say...
We thoroughly enjoyed our stay. The location is fantastic in terms of proximity to the beach, Sennen Cove and the coast path while not being too close to the road [great if you have a dog]. We would definitely recommend these cottages !
Brian & Nikki Smith
We were very happy. Everything was well organized and Brian and Paul were so kind. Thanks a lot.
Christine
The most amazing cottage stay we've ever had. From the gorgeous cottage itself, to its quiet, tranquil surroundings. Sandpipers cottage was perfect for the relaxing, break away we wanted, and our German shepherd loved his first little holiday away with us.
Kerry-Ann
We had a lovely stay at the Studio. Upon arriving we met Paul who was very helpful with our luggage. The studio was larger than the pictures had led me to believe…. The small garden was lovely for eating out when the weather was nice, as well as being a good space for our dog to wander in between walks...
Jacob
Had the most lovely time staying at Sandpipers with my husband and 2 dogs. The cottages are in the most peaceful valley, a 2 minutes walk from the beach. There was everything we needed and the bed was so confortable...
Karlyn Matheson
We had the most idyllic 10 days in the basking shark with our 10 year old Labrador. It really is a little Shangri-La. Coastal path literally on the doorstep and beautiful walk into Sennen where we had the best Sunday Lunch ever...
Sue and Neville Wynn
Excellent stay and lovely location
Athene
Highly reccomend the studio. Its a beautiful little place to stay with the most breath-taking sunsets. The weather was very unkind to us. But.... when the sun did come out the wander down to the beach was amazing (if not a little strenuous) same as the walk down to the studio...
VALERIE AND EMMA
Such a magic place, our own slice of paradise. Cant wait to come back
Jane Knight
Absolutely stunning place to stay! The cottage has everything you need for a lovely stay. Small but very cosy. Loved sitting in the evening and watching the stars or sat outside and just watching the waves roll in...
Andrea , Greg and Ivy pup
Absolutely gorgeous. Idylic location. lovely to be so close to the beach. Very high spec cottage.
Helen
We spent a wonderfully relaxed weekend in The Studio: the location was beautiful and the cottage, very pretty - would thoroughly recommend to anyone looking for a laid back getaway!
Jo
About Our Cornish Cottage Holidays
Vellandreath Valley and its Cornish Cottages are "Dog Friendly" being situated on the fabulous Whitesands Bay (Sennen Beach) and next door to Gwenver Beach, a beautiful spot allowing dogs year round.
Land's End is only about a mile further along the glorious coastal footpath, while in the opposite direction the path leads to the dramatic scenery of Cape Cornwall.
All around this coast are countless pretty and secluded coves to explore.
Inland, this wild and unspoilt corner of Cornwall, is dotted with prehistoric relics.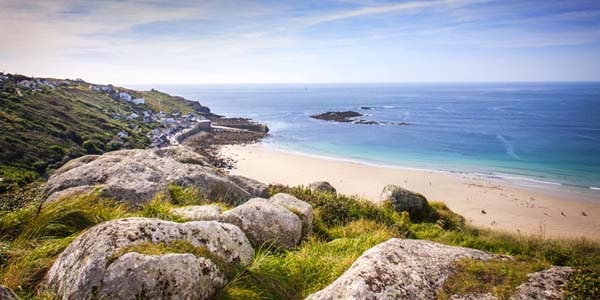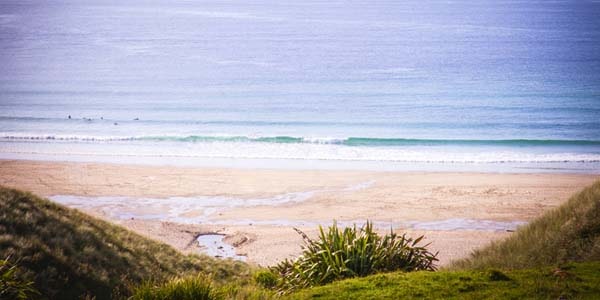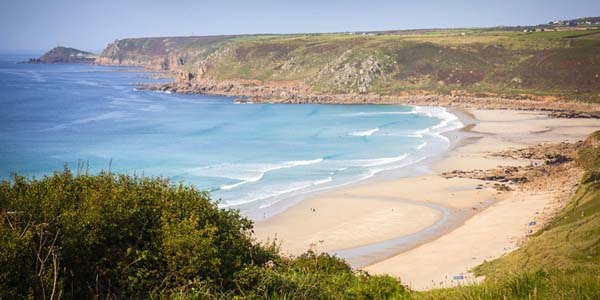 The local inn, award-winning Surf Beach Bar, Round House Gallery and the attractive little fishing harbour of Sennen Cove are only 10 minutes' walk across the vast expanse of the sandy beach, which is perfect for swimming, water sports and great for kids with the assurance of the RNLI Lifeguards.
If you are lucky, you may see dolphins, spot the odd seal or basking shark.
Rock climbing is popular on the cliffs and headlands. This is superb walking country and great for cycling or mountain biking.
Sennen is a mecca for surfing with countless options for all levels of ability. There are great Surf Schools and equipment hire close by in Sennen Cove and on the beach.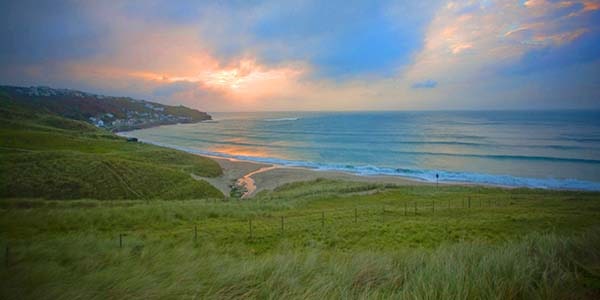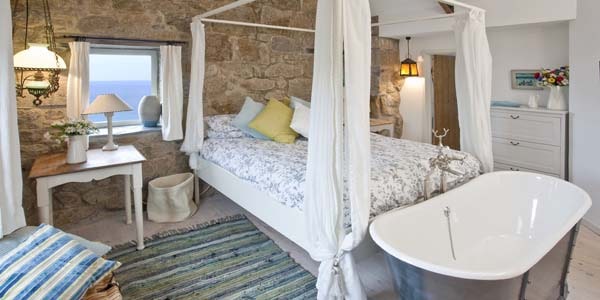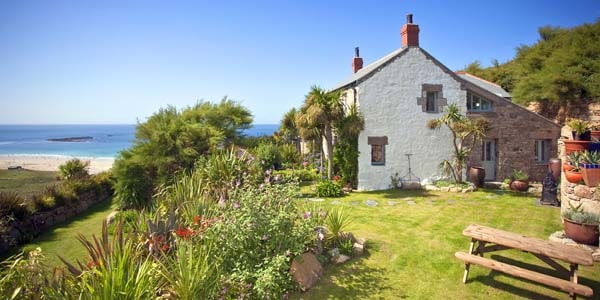 The nearby little fishing village of Newlyn & picturesque Mousehole harbour are popular subjects for artists.
At Porthcurno (4 miles), is the open-air Minack theatre, in a spectacular setting on the cliff top with the sea and setting sun as its backdrop.
The town of Penzance (8 miles) has a wealth of amenities for visitors, including museums, cinema, golf, tennis and riding, as well as many good shops and restaurants.
A short drive away is St Ives, long popular as an artists' colony, with its pretty stone cottages and narrow cobbled lanes through which to wander. Here there are many galleries, including St Ive's Tate Gallery.
In the summer months, day trips by ferry or plane are available to the romantic Isles of Scilly.