Surrounding Area
Our holiday cottages in Sennen, Cornwall are located in Vellandreath Valley within West Penwith (the Land's End peninsula) which is the southernmost area of England, and the most picturesque part of Cornwall. It is rich in dramatic beaches, wooded valleys, moorland, rolling farmland, and hidden coves; much of it is designated as Areas of Outstanding Natural Beauty.
The far South West is warmed by southwesterly breezes from the Azores and is one of the most unpolluted areas in Britain. It has a special, indefinable quality recognized by locals and visitors alike. Its 144 square miles still supports an active small scale farming and fishing community, with a unique beauty that draws visitors back year after year.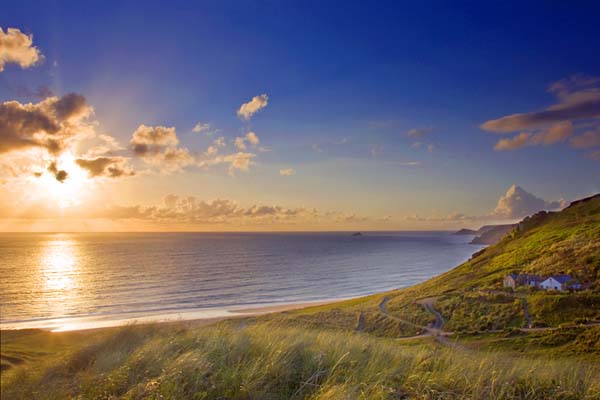 The coastline is full of beaches, ranging from safe bathing beaches to secluded coves to wild and rocky places. Some are easily accessible and some less so. Although there are several traditional seaside resorts for family visitors, the area also attracts walkers, naturalists, artists, and anyone seeking a quiet haven, with amenities close by. The sea is crystal clear, jade green, and a comfortable swimming temperature into late autumn.
The Land's End peninsula is in the path of the warm Gulf Stream, and cold weather is rare. Frost and snow are rare, and the climate is ideal for semi-tropical plants, many of which can be seen in Vellandreath's valley gardens
West Penwith also has more ancient sites than any other area of Britain, ranging from stone age to iron age monuments and settlements. These include four stone circles, 90 standing stones, and numerous hill forts, village settlements, quoits, and burial barrows.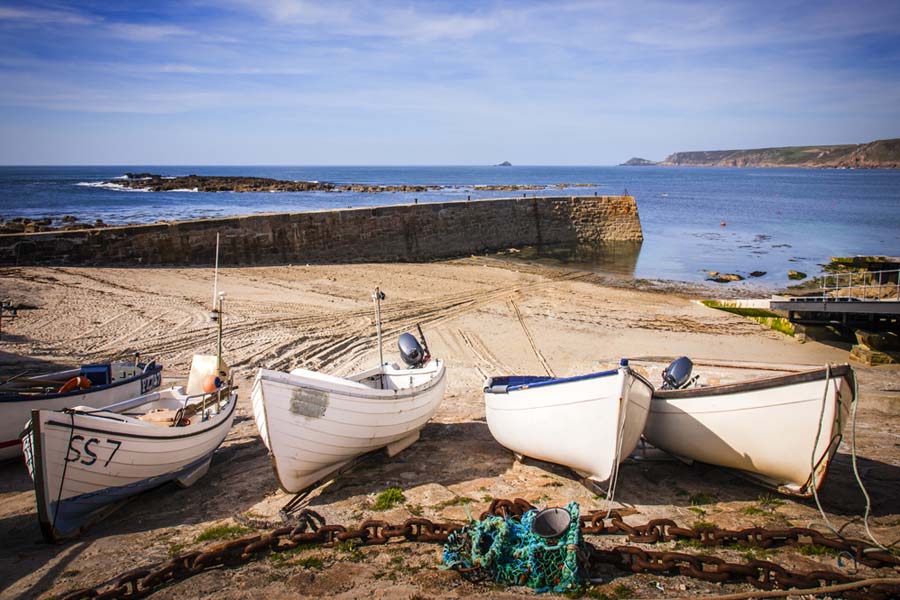 There are dozens of beaches on the Land's End peninsula and they are amongst the most unpolluted in Europe. They range from safe, sandy family beaches with lifeguards to wild and rocky coves. There are many coves where the access is difficult, with wonderfully crowd-free bathing, and others with car parks adjacent to popular resorts. The water is clear and jade-coloured, superb for swimming and surfing, and the beaches are ideal for sunbathing.
Beaches vary from sandy to rocky and pebbly, and some have safe and shallow bathing for children, many have nearby shops and cafes catering for family visitors, but it is also easy to find remote and private places.
The local inn and the attractive little fishing harbour of Sennen Cove are only 10 minutes' walk across the vast expanse of the sandy Blue Flag beach, which is perfect for swimming, water sports and famous for surfing.
If you are lucky, you may see dolphins, spot the odd seal or basking shark.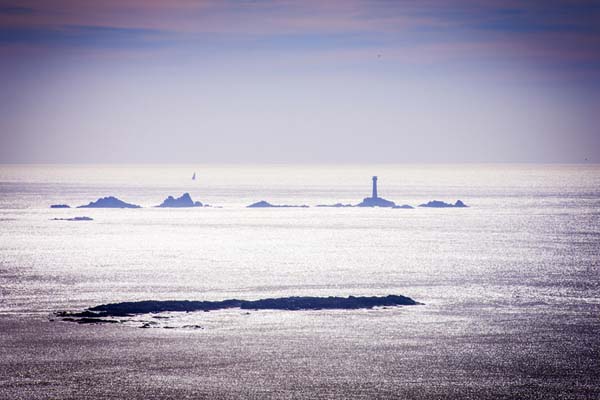 Rock climbing is popular on the cliffs and headlands. This is superb walking country and great for cycling or mountain biking.
Dogs are permitted on the sand dunes and neighbouring Gwenver beach, with restricted access during summer at Whitesands Bay beach.
Land's End is only about a mile further along the glorious coastal footpath, while in the opposite direction the path leads to the dramatic scenery of Cape Cornwall.
All around this coast are countless pretty and secluded coves to explore.
Inland, this wild and unspoilt corner of Cornwall, is dotted with prehistoric relics.
The little fishing village of Newlyn and picturesque Mousehole harbour, both popular subjects for artists, are 8 miles away.
At Porthcurno (4 miles), is the open-air Minack theatre, in a spectacular setting on the cliff top with the sea and setting sun as its backdrop.
St. Ives is a short drive away and is long popular as an artists' colony, with its pretty stone cottages and narrow cobbled lanes through which to wander. There are many galleries, including St Ive's Tate Gallery.
The town of Penzance (8 miles) has a wealth of amenities for visitors, including museums, cinema, golf, tennis and riding, as well as many good shops and restaurants.
In the summer months, day trips by ferry, plane or helicopter are available to the romantic Isles of Scilly.
Local shopping facilities are a handy half-mile away.
Take a tour around the surrounding area with Penwith's local information website.