Sheldrake - sleeps 10
Holiday cottage in Cornwall that sleeps 10 people over 5 bedrooms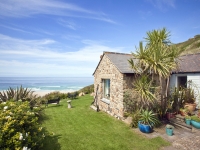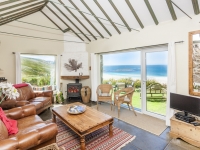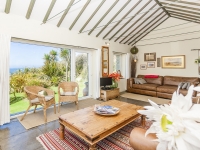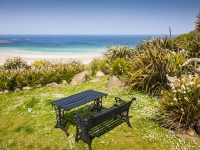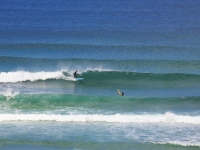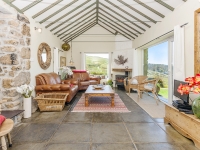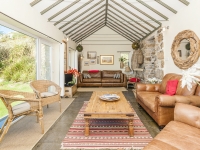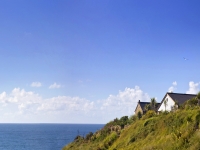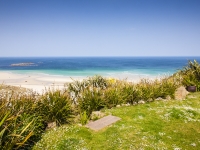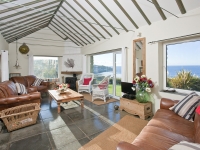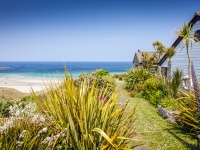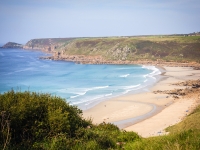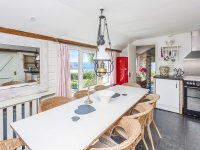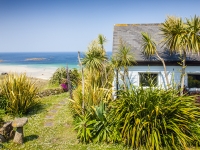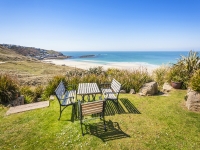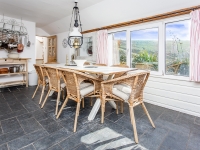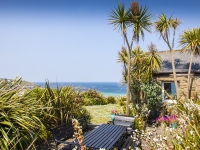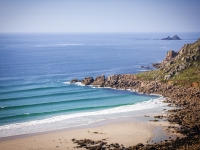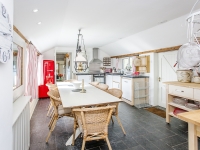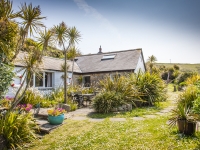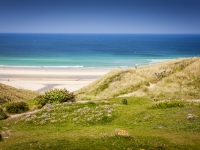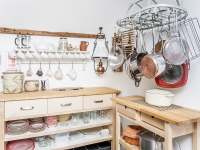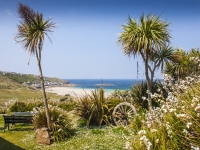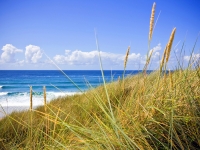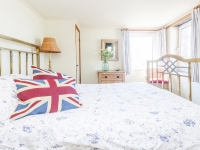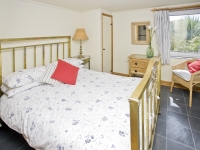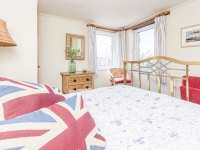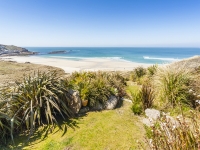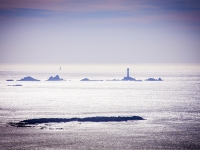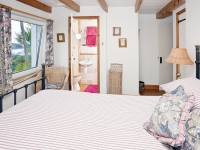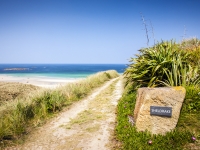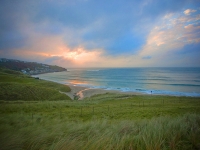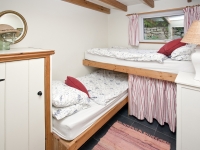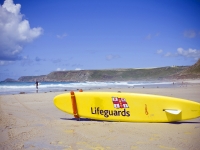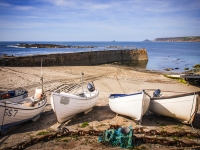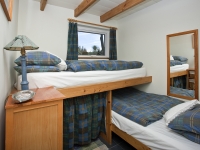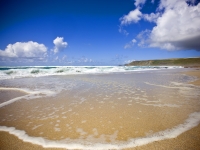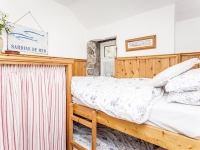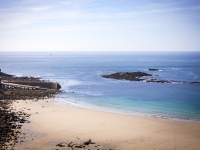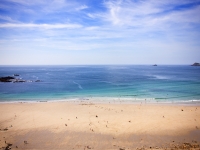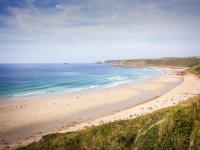 Check availability
& book now
"A little piece of heaven . . ." That's how the local postman has described Vellandreath, a lovely and hidden corner of West Penwith in Far West Cornwall overlooking the wide sweep of Whitesands Bay, Sennen.
Well-appointed in an Area of Outstanding Natural Beauty – a haven for botanists, wildlife enthusiasts, beachcombers, climbers, ramblers and watermen – this delightful holiday cottage in Cornwall by the sea is set in the privately owned, unspoilt 8-acre Vellandreath Valley in Sennen, by the beach, bordered by a stream and sand dunes offering spectacular panoramic sea views all year round.
Converted with flair and imagination this quiet and magical setting is only accessible on foot down the sandy beach path from Sunny Corner Lane, Sennen, Cornwall.
Sheldrake has its own path leading to the shore of Whitesands Bay, Sennen – which lies just 150 metres away. This detached, single-storey, former fisherman's Cornish Cottage and boathouse enjoys magnificent panoramic sea views and has been attractively furnished throughout. Complimentary heating and a wood-burning stove assures a warm and cosy stay whatever the weather.
What our guests say...
This was our fifth visit to Sheldrake. To see again that breathtakingly beautiful view and breathe the fresh Atlantic breeze is worth the wait- stunning!
Kathy
We had an amazing time here! A stormy stay as expected but how lovely to come back to a cosy fire after a November swim in the sea with the kids. Would love to return as its such a peaceful, stunning spot.
The Moores
A stunning position with a well equipped house. The men who brought our luggage down were exceptionally helpful…..
Imogen
We spent another fantastic week at Shelldrake- great cottage, amazing views, beautiful Cornwall! How many places allow you to walk from the house to the beach with the sand between you toes ? Thank you.
Kathy
Another fantastic stay at one of the Vellandreath cottages. For us there's no better destination in all of Cornwall.
Giles
This was our 3rd visit to Vellandreath. It was by far our best holiday ever! Sheldrake is incredible we will be coming back for many years. We have found our little peace of heaven in this valley. We simply all LOVE it! x
Susan Payne
We have been lucky to have spent many happy times at Vellandreath over the last 10 years. The area has been lovingly cared for, and for this reason, makes it a very special place. Can't thank you enough!
LR
We had an amazing week at Sheldrake. The cottage was lovely, gardens beautiful and the view absolutely stunning. Thank you - a perfect and timely break to celebrate with family!
Kathy
My family and myself enjoyed staying in the lovely cottage named Sheldrake.We would recommend it to anyone who is looking for a relaxing holiday,in beautiful surroundings.The peace and and quiet is difficult to find in this ever increasing frenetic world...
Margaret Lawrence
Sheldrake is very special and I can't think of a more beautiful place to stay, a good cardio workout up the hill each day too! The sea view, amazing gardens and access to Sennen and the beach made our holiday perfect...
Lynne Jacklin
Absolutely perfect bit of heaven- breathtaking location & cosy cottage which accommodated a large group. Lovely walk to Sennen for a bit of civilisation without having to get in the car & great walk to Lands End (even with the relaxed attitude to bus timetables on the journey back!)...
L Styles
Another perfect week at Vellandreath. The weather was kind to us so we had beautiful walks on the beaches and along the coast...such a stunning area. Sheldrake was, as always, lovely and Brian was welcoming and helpful as ever...
Janine
This is a lovely cottage with stunning views over the bay. Not for those who might be terribly unsteady on their feet but the position is magnificent.
Vivienne
A wonderful get-away-from -it -all location. The five children loved exploring the dunes and surfing. The dolphins visit to the cove on our last night was an extra special treat. What a wonderful week! Diolch yn fawr iawn.
Huw & Lizzie MacMillan
These houses are in the most perfect setting with fabulous views of the bay and the hillsides. Sheldrake is characterful and pretty with gardens looking out at various angles. We were lucky with beautiful weather which meant we could spend many hours on the beach with the dogs...
Janine
An outstanding property in an outstanding location. Brian the caretaker was always available if you needed him ( helped when my son had left the lights on his car on overnight and had a flat battery )...
Ian and Oona McKay
Beautiful house - we had a great week - thank you
Elaine Priestley
I rented Sheldrake with a party of 8 (there were two cancellations at the last moment). We had a great time. We fell in love with the cottage and beautiful views of Sennen Beach immediately. The cottage was neat and tidy and had all the facilities we needed...
Ivan McBeth
Send to a friend
Property details
Sheldrake is well appointed within Vellandreath Valley and its south-facing garden, with three separate terraces, is a positive sun trap with Echium and Cornish palms enhancing the tropical feel to this wonderful coastal location.
Spacious, very comfortably furnished living room with leather sofas, 'Victorian' wood-burning stove, slate-style floor with rug, picture windows and large, glazed door to terrace with glorious views over the bay to Sennen Cove and distant glimpses of the Isles of Scilly providing an "outside – inside" living experience.

Separate fully equipped traditional farmhouse kitchen/dining room overlooking the patio and beach with slate worktops, antique dresser, slate floor and back door leading to garden.

Cloakroom with toilet.

Two double bedrooms with superb views, each with en-suite shower room and toilet; one with Victorian brass double bed and one with ornate antique double bed.

Two further prettily decorated cosy bedrooms, each with single bed and built-in bed.

Family bathroom with shower attachment and toilet.

Further small and very compact bedroom with 3 ft wide bunk bed (recommended for children).

Complimentary night storage heating throughout property assuring a warm and cosy stay whatever the weather.

An Area of Outstanding Natural Beauty, Vellandreath has No Vehicular Access = No cars = No Traffic = Peace & Quiet.
Sheldrake is only accessible by foot down the sandy beach path from our private car park off Sunny Corner Lane, a distance of 250 metres. We advise that this property is not suitable for the infirm or those with restricted mobility. Due to the uneven ground of the sand dunes it is advisable to wear sensible shoes. If you are arriving after dark please take a torch. A luggage service is available at check-in and departure times.
Sleeps 10 people
Great for kids
Only 150 metres from the beach of Whitesands Bay, Sennen – superb views
Situated in a privately owned 8 acre valley designated as an "Area of outstanding natural beauty"
South-facing garden with Barbeque and three separate terraces with panoramic views
Garden furniture provided
With prior arrangement an additional child under 2 years old is welcome with no extra charge
High chair & Travel Cot available upon request – please bring your own cot linen etc.
Bed linen and towels included
Wood-burning stove with initial fuel included (additional fuel supplied and delivered at cost)
Night Storage Heaters throughout property assuring a warm & cosy stay whatever the weather (cost included)
Electricity included
Freesat TV & DVD
Internet access / WiFi available
Books & games
Oven, Hob, Microwave, Fridge / Freezer, Dishwasher, Washing-machine/dryer, toaster, kettle, etc
Private car park 250 metres away
Luggage can be transported up and down the valley by tractor – small charge payable to driver
Our Caretaker will be available to greet you during designated arrival times
Wet suit and surfboard for hire locally
Pets are welcome (max. 2) but notice must be given in advance (a small charge may be required)
The 5th bedroom is a compact "Bunk-bed Room" recommended for children
Unsuitable for the infirm or those with restricted mobility

Saturday to Saturday Changeover

Short breaks are based on Saturday – Tuesday changeovers (3 nights) and Tuesday – Saturday changeovers (4 nights) unless otherwise arranged

Dogs are permitted on the sand dunes, neighbouring Gwenver beach, and Whitesands Bay (restricted access during the day in summer at Whitesands Bay).