Cats Cradle - sleeps 2
Holiday cottage in Cornwall that sleeps 2 people in 1 bedroom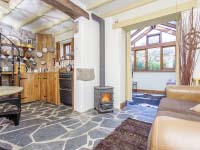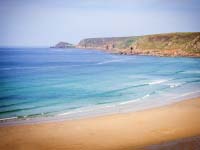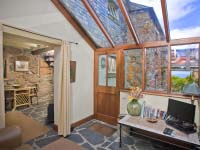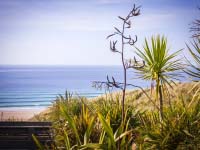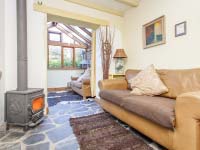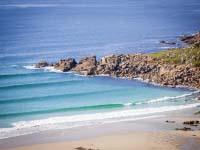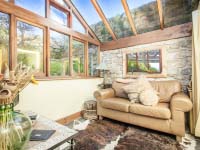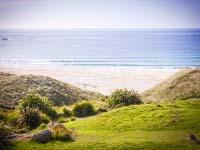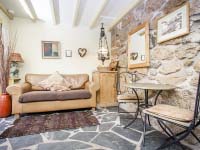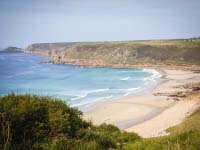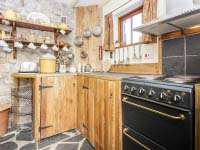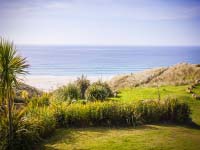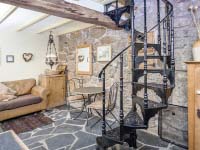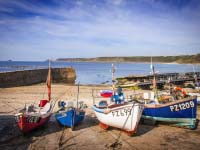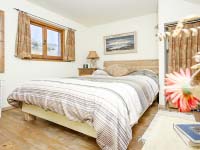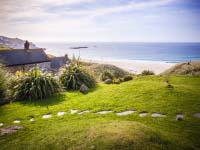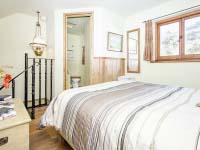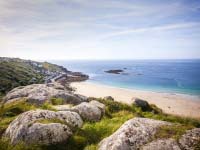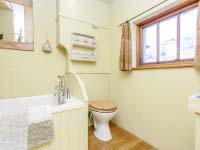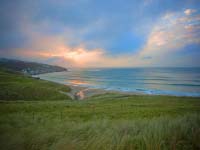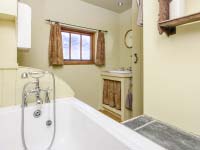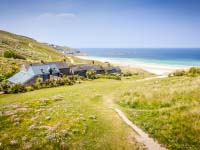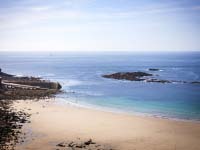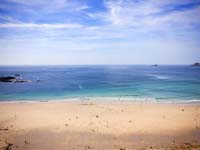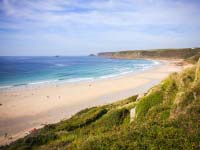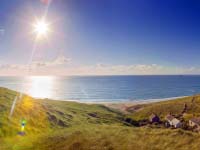 Check availability
& book now
"A little piece of heaven . . ." That's how the local postman has described Vellandreath, a lovely and hidden corner of West Penwith in Far West Cornwall overlooking the wide sweep of Whitesands Bay, Sennen.
Well-appointed in an Area of Outstanding Natural Beauty – a haven for botanists, wildlife enthusiasts, beachcombers, climbers, ramblers and watermen – this delightful holiday cottage in Cornwall by the sea is set in the privately owned, unspoilt 8-acre Vellandreath Valley in Sennen, by the beach, bordered by a stream and sand dunes offering spectacular panoramic sea views all year round.
Converted with flair and imagination this quiet and magical setting is only accessible on foot down the sandy beach path from Sunny Corner Lane, Sennen, Cornwall.
Approached down winding granite steps to a small slate patio garden and just 200 metres from the beach, this cosy, romantic cottage enjoys a sea view from its double-glazed conservatory living room.
What our guests say...
Absolutely fantastic cottage in a quiet and beautiful place that is situated in what seems hidden away from the rest of the world. Gorgeous beaches and walks. We'll definitely be returning
Darren
Absolutely stunning place to stay! The cottage has everything you need for a lovely stay. Small but very cosy. Loved sitting in the evening and watching the stars or sat outside and just watching the waves roll in...
Andrea , Greg and Ivy pup
Beyond expectations, very picturesque, very kind and helpful caretakers on arrival, during the stay and on departure. As good as it gets for an English get away.... dont forget your wetsuit!
Jenny
Great location to stay to enjoy this part of the country. Very well maintained and thoroughly enjoyed the walks locally. Very cosy accommodation and loved using the log fire.
Stephen legg
Cats Cradle was the perfect cottage for our far too short stay! Well equipped kitchen. Although the gin glasses weren't quite big enough! (Personal taste!!)Superb beaches and an easy walk to Sennen Cove for lunch and dinner or just a drink...
Ken Spencer
We loved our week at Vallandreath - just perfect for immediate access to two beautiful beaches (one dog-friendly all day, the other before 10 and after 6). A great location if you want to just leave the car parked up for a week and enjoy what's on your doorstep - coastal walks, bodyboarding, sunsets, a view that warms your heart and they even do gf fish and chips in Sennen Cove! Cats Cradle was ideal for us as a couple with our small dog...
Jill Gillingwater
Amazingly situated. Nicely done out... It was worth the 8 hour drive...Great walks on the coastal path directly from your door!...Hope to come back!
Durham visitors
I have stayed at Vellandreath Cottages twice now and will most definitely be booking again. From booking to staying and leaving it was 5* service. We were met by Brian who is the caretaker. Very friendly and kind...
Mrs Ball
Beautiful location stunning scenery cottage is compact and cute
Kim
Everything was as described .A1. All ready booked for next year,but a bigger cottage. My wife described LEWIS as the POLDARK of Vellandreath - a very helpful member of your team. See you all in 2019.
J L HOWELL
What an idyllic location! Sennen itself was just beautiful and the location of Cats Cradle was just the icing on the cake. Well appointed, compact, quiet and secluded. Just lovely.
Anita Turner
A lovely romantic break in an idyllic spot nestled in a valley overlooking the bay. The dog absolutely loved his holiday - we were just there to supervise! We wouldn't hesitate to come back...
Holly
Never has a piece of advertising blurb been so amazingly correct. Definitely a "little piece of heaven" we loved staying at Cats Cradle many thanks to all at Vellandreath Cornish Cottages and in particular, Brian who helped with ferrying the luggage up and down! Thanks again!
Clare
The cottage was absolutely perfect, although small it was perfect for just two of us. We chose the location because of the beach and we managed to surf everyday. It was a nice walk around the cove to the nearest pub and restaurant...
Isabel
We didn't want to leave, I think that says it all! The cottages are in a magnificent location which is wonderfully serene and only a short walk from the beach. Sennen Cove itself is just around the corner and easily reached via a sandy path...
Amanda Holmes
A fantastic spot. No need for a car to get to the beach and the coastal path. Thanks.
Dan Kopman and Sheena Cook
We have returned to Vellandreath again, 14 years after our first visit, and it was even more beautiful and serene than we remembered... A week away from it all, in our cosy cottage full of character, amongst the dunes and the flowers, by a clear brook where surely the Fairies live, why did we leave it for so long? We have already booked for next year!
Catrine Darriet-Jones
Gorgeous setting for a holiday- truly one of the most glorious places we've ever stayed. The accommodation of cats cradle is a small space, but it has been done up brilliantly utilising the space very well...
Nicky
Had a lovely week at Cats Cradle....lovely peacefull cottage...loved the small conservatory to sit in come evening.....views were amazing.....sunsets stunning.....the staff ...Peter and Brian.....very friendly and helpfull.
Sharon Cook
These were our most beautiful holidays we ever had. The cottage was so lovingly decorated and the landscape was so great. We've never enjoyed before such magnificient view. We will soon come back to this lovely place.
Lansche
Send to a friend
Property details
Double-glazed conservatory living room with Sofa and sea views.
Open-plan kitchen/dining area with exposed beams and granite walls, 'Victorian' wood-burning stove and rugs on slate floor.
Ornate narrow, steep spiral staircase to first floor:
Pretty double bedroom with Victorian brass bed, sea view and en-suite bathroom with shower attachment and toilet.
An Area of Outstanding Natural Beauty, Vellandreath has No Vehicular Access = No cars = No Traffic = Peace & Quiet.
Cat's Cradle is only accessible by foot down the sandy beach path from our private car park off Sunny Corner Lane, a distance of 250 metres. We advise that this property is not suitable for the infirm or those with restricted mobility. Due to the uneven ground of the sand dunes it is advisable to wear sensible shoes. If you are arriving after dark please take a torch. A luggage service is available at check-in and departure times.
Sleeps up to 2 people
Bed linen and towels included
Wood-burning stove – initial fuel included (additional fuel supplied and delivered at cost)
Electric Night Storage Heaters (cost included)
Wi-Fi internet access
Freesat TV
DVD
Microwave
Washer/dryer
Garden with patio and furniture
BBQ
Private car park 200 metres
Luggage can be transported up and down the valley by tractor – small charge payable to driver
Wet suit and surf board for hire locally
Pets are welcome but notice must be given in advance (a small charge / deposit may be required for more than one pet)
Unsuitable for the infirm and those with restricted mobility
No children except babes in arms
Friday to Friday Changeover
Dogs are permitted on the sand dunes, neighbouring Gwenver beach, and Whitesand's Bay (restricted access during the day in summer at Whitesands Bay).