Tresillian - sleeps 8
Holiday cottage in Cornwall that sleeps 8 people over 4 bedrooms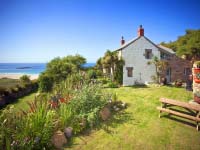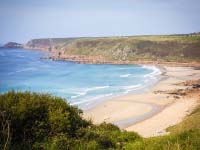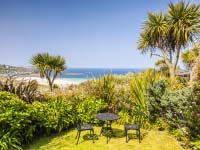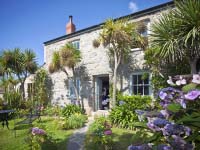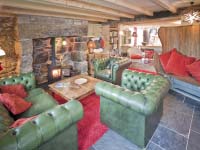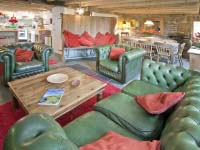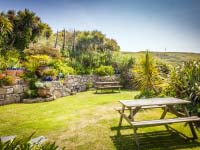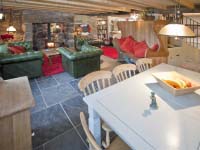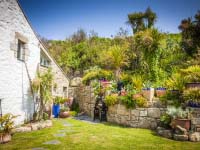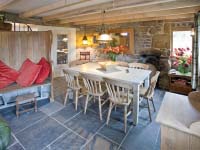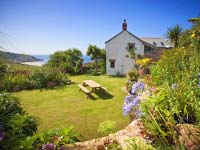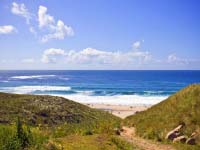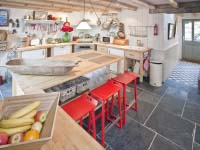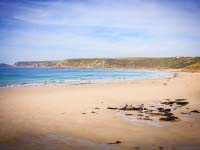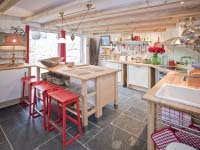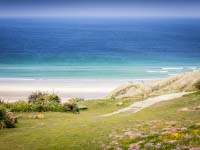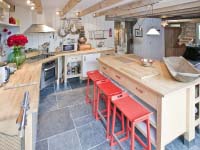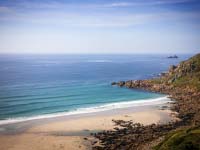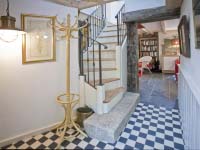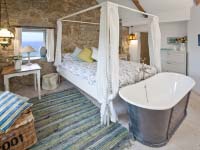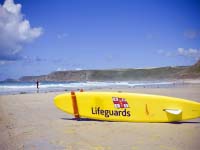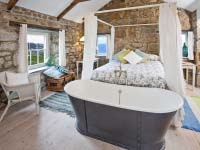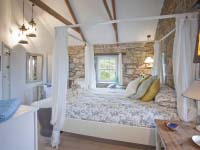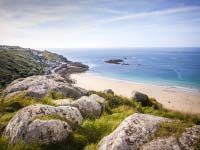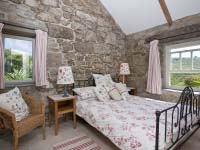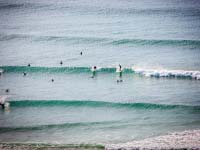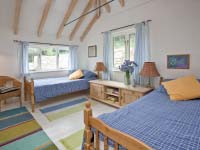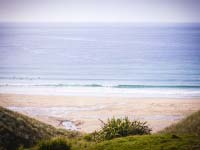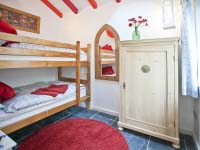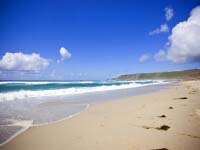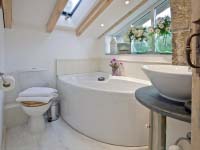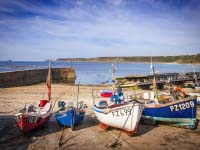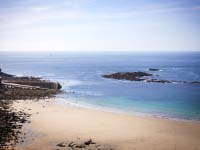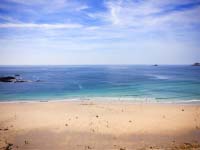 Check availability
& book now
"A little piece of heaven . . ." That's how the local postman has described Vellandreath, a lovely and hidden corner of West Penwith in Far West Cornwall overlooking the wide sweep of Whitesands Bay, Sennen.
Well-appointed in an Area of Outstanding Natural Beauty – a haven for botanists, wildlife enthusiasts, beachcombers, climbers, ramblers and watermen – this delightful holiday cottage in Cornwall by the sea is set in the privately owned, unspoilt 8-acre Vellandreath Valley in Sennen, by the beach, bordered by a stream and sand dunes offering spectacular panoramic sea views all year round.
Converted with flair and imagination this quiet and magical setting is only accessible on foot down the sandy beach path from Sunny Corner Lane, Sennen, Cornwall.
Tresillian is surrounded by its own beautiful large terraced garden which nestles in the cliff face and is only 200 metres from the beach enjoying spectacular views over Whitesands Bay and Sennen Cove, with distant glimpses of the Isles of Scilly.
What our guests say...
This collection of cottages are nestled in exotically planted gardens and are stunning. The interiors are quirky and charming……We find the place so charming though we will be back.
Aly
A dream holiday in this beautiful spot! Location, location, location….the views of the sea from the property are perfect. A little bit of heaven.
Nicki Burnett-smith
Absolutely gorgeous. Idylic location. lovely to be so close to the beach. Very high spec cottage.
Helen
Tresillian was a perfect off-season location; quiet, apart from the pounding surf, well equipped, set in beautiful quirky gardens and just a short walk through the dunes from the beach. Hope to be back for another winter stay.
John Griffin
Sunset on another magic day overlooking Sennen Cove from the Vallandreath Cornish Cottages.. a magic spot.
Luke
We had a really lovely holiday in Tresillian. The cottage is very comfortable, and there was plenty of space for six adults and 2 dogs. Garden was large, private and beautiful. The location is fantastic, just 5 minutes walk from Sennen Cove beach and 15 minutes walk to a dog friendly beach...
Lisa
Absolutely lovely cottage and garden we have rebooked .
Sur bound
We had a lovely family holiday the cottage was perfect for our stay,Paul was very helpful would highly recommend loved it .
Gay Thraves
Perfectly located and beautifully presented cottage, ideal for surfing and long beach and cliff top walks. Well equipped and cosy in the evenings. We loved it!...
Gower Family
Beautiful cottage in stunning location. Every comfort catered for. The garden is a delight. Blissful place to stay - thank you.
Adams Family
Tresillian is a lovely property - the nicest of the ones we have stayed in at Vellandreath - great views, warm, privacy and spacious. Thanks to Brian for being really helpful. See you next year.
Jason Hepple
A lovely house in a wonderful location. The beautiful garden and imaginative planting was an unexpected pleasure. Everyone was very helpful.
Philippa
WOW! What a fantastic cottage and what a fantastic area. We spent a glorious week at Tresillian in early June. The house is beautiful and perfectly equipped. A short walk to the idillic beach and a nice short hike to the dog beach to the east...
The Hamiltons
Tresillian is the most perfectly appointed coastal cottage. It looks beautiful; has everything you need to enjoy your stay, and is a joyful walk through the dunes to the magnificent sands at Sennen. My whole family adored it!
Sophie Teasdale
We have stayed a few times now at Tresillian,it is the most beautiful house with a lovely interior and the garden is fantastically secluded, peaceful and filled with beautiful shrubs and flowers. We love coming here, it is the most relaxing break...
The Tyers family
We had a beautiful week at Tresillian. It is a lovely house with beautiful views from upstairs, private gorgeous gardens also with brilliant views and a marvellous standard of equipment. We were welcomed and seen off brilliantly by Brian who provided his usual high level of warmth and care throughout our holiday...
Peter BD
What an unbelievable great experience we had staying at Tresillian! Such a beautiful house, such a great location! Definitely coming back! Thanks and untill next time!
Petra van Gemert
We've been on lots of holidays over the years and decided to have an old fashioned seaside trip with our grown up daughters and we can honestly say this was the best we have ever experienced. Right from the welcome from Brian, the stunning view and then this fantastic cottage...
Terry & Lindy
Very nice comfortable and clean location. Great service by the staff. Thank you. We were surprised about the climate and the landscape. We found the hous exactly like pictured on the Vellandreath Web site...
Family Rische and frieds from Germany
We had a delightful week staying at Tresillian. We enjoyed ourselves immensely . The house itself, the setting and also the weather were all perfect. Many thanks Charles and Jane
Charles & Jane Williams
We had a fabulous stay the cottage is beautiful and surroundings gorgeous. Perfect place to unwind and relax. Haven for puppy/dog as no traffic in valley, extra peace of mind. We would definitely return.
Bland family
We had a fantastic long weekend at Tressillian - wish we could have stayed longer. Beautiful cottage in a fabulous situation. Hopefully will be back next year.
Susan Laing
We had a wonderful time at Tresilian. The sun shone, the cottage was lovely - even better than the photos - and the setting was gorgeous. It was the perfect location... We will be back as soon as we can!
Monique
We had a fantastic stay at Tresillian, the cottage was really nice and had everything we needed, it was decorated really well. We loved the fact it was situated right on the beach, the kids loved it, the only down fall was the weather but we still had a great time...
Donna Tubby
Tresilian is simply beautiful, the main bedroom is incredible with the bath at the foot of the bed! Brian and Peter couldn't have been more friendly and helpful, and the whole weekend was perfect.
Mat Connolley
Send to a friend
Property details
Tresillian, once the farmhouse to the valley, has had a large sympathetic extension transforming it into an exceptionally light, spacious and comfortable property with underfloor heating throughout the ground floor assuring a warm and cosy stay whatever the weather.
Completed to a very high specification, this unusual and quirky character cottage has retained many of its original features:

Beamed open-plan living room with wood-burning stove in feature inglenook fireplace, rugs on slate floor, exposed granite walls and superb bay views.

Large dining area with pine refectory table.

Light, spacious kitchen with freestanding units, integrated appliances and further dining area with island unit.

Tri-fold, glazed, patio door leading to a sheltered courtyard / barbecue area with superb sea views and lit by afternoon sun.

Attractively furnished bunk bedroom.

Stable door to garden.

Cloakroom with toilet.

Ornamental wooden and iron winding staircase to first floor:

Large Master En-suite double bedroom with king-size bed complete with a large freestanding roll-top bath, beams, wonderful sea views leading to en-suite wet room with lavatory and basin.

Further double bedroom with ornate antique iron bed, exposed granite walls and sea views.

Spacious twin bedroom with sea views.

Family bathroom with corner bath, shower attachment, basin and lavatory.

The first floor has complimentary night storage heating in all rooms, is attractively furnished, with rugs on lime waxed wooden floors and has stunning sea views.
An Area of Outstanding Natural Beauty, Vellandreath Valley has No Vehicular Access = No cars = No Traffic = Peace & Quiet.
Tresillian is only accessible by foot down the sandy beach path from our private car park off Sunny Corner Lane, a distance of 150 metres. We advise that this property is not suitable for the infirm or those with restricted mobility. Due to the uneven ground of the sand dunes it is advisable to wear sensible shoes. If you are arriving after dark please take a torch. A luggage service is available at check-in and departure times.
Sleeps 8 people
Great for kids
Only 200 metres from the Beach of Whitesands Bay, Sennen – with superb views
Situated in a privately owned 8 acre valley designated as an "Area of outstanding natural beauty"
Terrace with Barbeque and views
Enclosed garden with outside shower and garden furniture
With prior arrangement an additional child under 2 years old is welcome with no extra charge.
High chair & Travel Cot available upon request – please bring your own cot linen etc.
Bed linen and towels included
Wood-burning stove – initial fuel included (additional fuel supplied and delivered at cost)
Underfloor heating on the ground floor & Night Storage Heaters on the first floor assuring a warm & cosy stay whatever the weather (cost included)
Electricity included
Freesat TV & DVD
Internet access / WiFi available
Books & games
Oven, Hob, Microwave, Fridge / Freezer, Dishwasher, Washing-machine/dryer, toaster, kettle, etc
Private car park 150 metres away
Luggage can be transported up and down the valley by tractor – small charge payable to driver
Our Caretaker will be available to greet you during designated arrival times
Wet suit and surf board for hire locally
Pets are welcome (max. 2) but notice must be given in advance (a small charge may be required)
Unsuitable for the infirm or those with restricted mobility
Friday to Friday Changeover
Short breaks are based on Friday – Monday changeovers (3 nights) and Monday – Friday changeovers (4 nights) unless otherwise arranged
Dogs are permitted on the sand dunes, neighbouring Gwenver beach, and Whitesand's Bay (restricted access during the day in summer at Whitesands Bay).