Sennen Cove Lifeboat
The Sennen Cove Lifeboat is a massive part of the local community. Every year countless lives are saved by the brave individuals who make up the Sennen Lifeboat Crew.
The weather in Sennen can vary from clear blue skies and crystal seas to dramatic storms. These can be equally enjoyable but it's important to stay safe.
Sennen is a Lifeguarded Beach and the sheltered end of Whitesand Bay offers great swimming between the lifeguard's red and yellow bathing flags.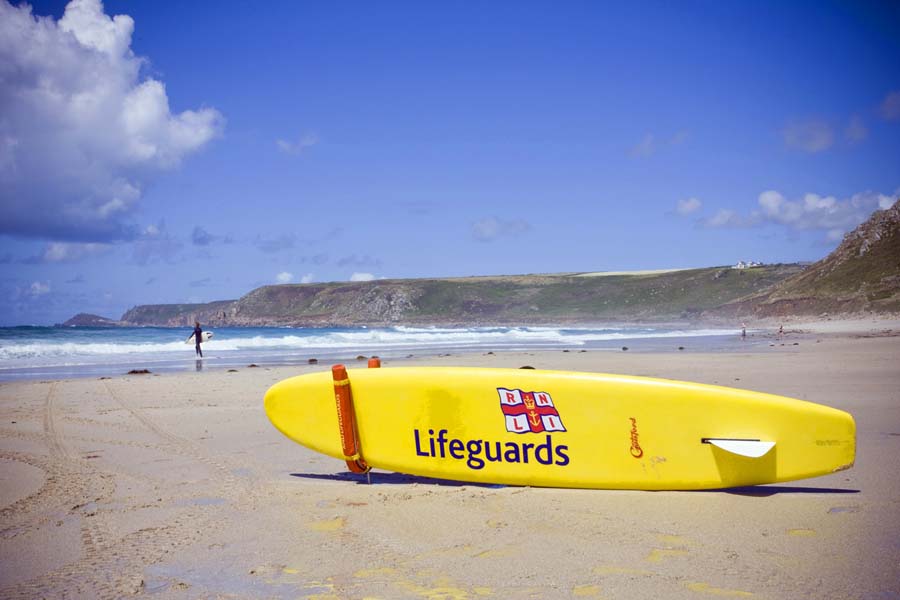 Here are some simple tips for staying safe on the Cornish coast:
Visit a lifeguarded beach and swim between the red and yellow flags
Before setting out, check the weather, tides and winds to avoid getting caught out
Leave inflatables at home as they are designed for the pool, not open water
Take a mobile phone in a waterproof pouch if you set out for a paddle
If you or someone else is in trouble, always call 999 and ask for the Coastguard
The key safety advice if you get into trouble in the water is "Float to Live": lie on your back and relax, resisting the urge to thrash about.