Petra - sleeps 6
Holiday cottage in Cornwall that sleeps 6 people over 3 bedrooms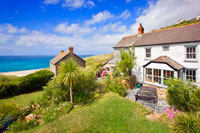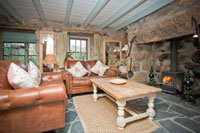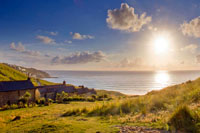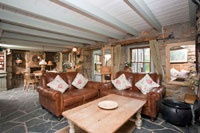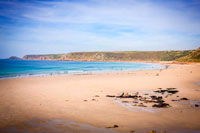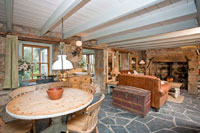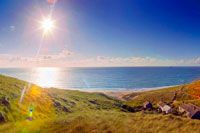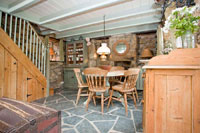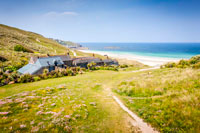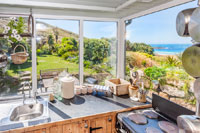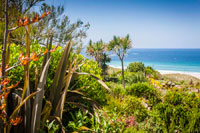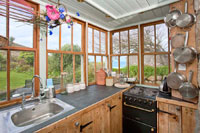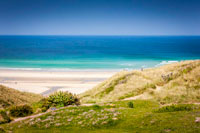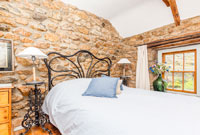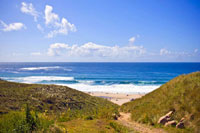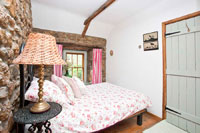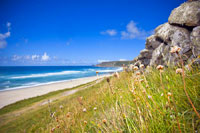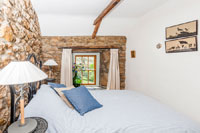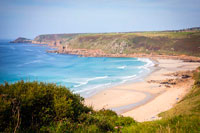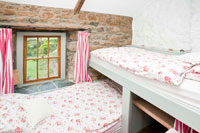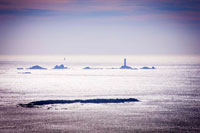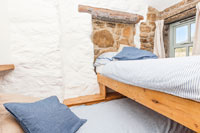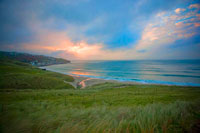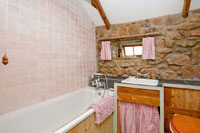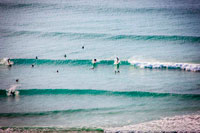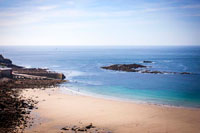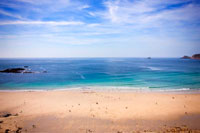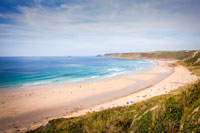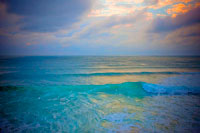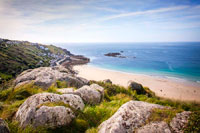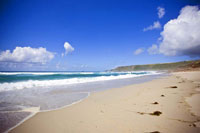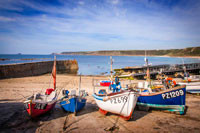 Check availability
& book now
"A little piece of heaven . . ." That's how the local postman has described Vellandreath, a lovely and hidden corner of West Penwith in Far West Cornwall overlooking the wide sweep of Whitesands Bay, Sennen.
Well-appointed in an Area of Outstanding Natural Beauty – a haven for botanists, wildlife enthusiasts, beachcombers, climbers, ramblers and watermen – this delightful holiday cottage in Cornwall by the sea is set in the privately owned, unspoilt 8-acre Vellandreath Valley in Sennen, by the beach, bordered by a stream and sand dunes offering spectacular panoramic sea views all year round.
Converted with flair and imagination this quiet and magical setting is only accessible on foot down the sandy beach path from Sunny Corner Lane, Sennen, Cornwall.
This cosy cornish cottage is perfect for families and boasts an enclosed south-facing garden with wonderful sea views. Attractively furnished in 'Victorian' country style, this comfortable cottage has a spacious beamed living/dining room with granite walls, slate floor with rugs and 'Victorian' wood-burning stove in inglenook fireplace. With sea views to the south from its setting in the dunes 200 metres from the beach, this former fisherman's cottage has its own walled garden with a bridge over the stream.
What our guests say...
We were very happy. Everything was well organized and Brian and Paul were so kind. Thanks a lot.
Christine
Excellent stay and lovely location
Athene
We had a fabulous time at Petra. The cottage was cosy for your family of 6. It was an easy walk to the beach and the children enjoyed jumping and body surfing in the waves. A great location to sights....
Anna
Our stay in the Petra cottage was just lovely. The most beautiful location. The cottage was well equipped, clean, comfortable and there were some nice touches for our arrival. All very well organised with the luggage pick ups...
Sophie
What a fantastic spot. We felt thoroughly at home from the moment we arrived and never wanted to leave and go back to reality. We are counting the weeks until we come back in February. Thankyou!
Bryony Henderson
Always a wonderful stay in this "little piece of heaven". A year is never complete without our fix of Vellendreath & Sennen.
Claire, Kent
A beautiful location. We have been visiting Sennen Cove the past 20 years. This cottage was definitely our favourite accommodation.
Alta
Petra was a comfortable cottage with surprisingly good fertility's. log fire was a nice touch. Good walk to beach to watch the surfing and the seals. Good week all round.
Gary Cooper
A great location for a relaxing holiday break. I will be back.
Andrew
Lovely cottage with everything you could need, all cleverly designed to make use of the space. The kitchen from which you can see the beach is well equipped and the garden is a lovely suntrap. In the evening the fire kept the place warm and cosy...
Sally Jackson
Just perfect in every way!
Susannah
Great cottage, great caretaker, easy booking, very friendly everybody
Thomas and Christine
We heard about Vellandreath from my sister who stayed in 2018 She had rebooked for 2019 staying in Girl Annie and we decided to join her as we all have dogs. Walking down from the car park we knew we were in for a treat...
Sylvie
Had an absolutely brilliant stay! Cottage is cozy and spacious. Log burner was a delight during chilly evenings once the sun had gone down... beach paths take you directly from cottage to beach/pub. Word to the wise do a supermarket shop before you arrive and have everything along with your luggage taken to the cottage by Brian...
Marcus
As always, a pleasure to stay in your cottages. Brain was there to take our luggage down to the cottage. The cottages are very well equipped, clean and very comfy. Love staying here. Back again and again and again...
Michele & Richard
Beautiful cottage with stunning views and coastal walks. If you crave peace and quiet this is the place to recharge your batteries. Perfect for surfers. Would definately rent any of the cottages here as they all looked beautiful...
Maureen Little
What an amazing Cottage! Very warm and cosy and perfect location for the beach, and who would have thought, surfing in November! A big mention to Brian who was lovely.
Nordmanns
Me and my family fully enjoyed the week we stayed in Petra. We all liked the cottage very much. The place is an ideal spot to start walks along the coast or to go down to the wonderful beach. The boys took surfing lessons down at Sennen Cove and loved to be in the sea...
Kerstin
This was our fourth stay at Vallendreath, with three teenage children too. The weather and surf were good, which always helps. But Petra is/was a lovely cottage to stay in, the BBQ in the garden with the sun setting to the west - was great...
Brian Redpath
Splendid stay. What a location! The house is both very comfortable and well appointed. Lots of stuff to do and enjoy. All were very friendly and helpful, especially Brian.
Jeremy
A wonderful week. Brian and Peter terrific. All very special and lovely...
Karen Cowan
Another wonderful week at Vellendreath. Everything we could ask for from a holiday cottage in the most incredible location. Human and dog friendly! There's no doubt we'll return.
laurence kaye
Beautiful location & tastefully restored without losing the unique character of the property Perfect for couples with young children looking to explore the area & the Cornish Coastal Path or beach & surf lovers...
Steve & Sharon Illingworth
Stayed at Vellandreath four times previously, absolutely stunning! Spent a lovely new year here, love this place so much, such a peaceful stay, didn't even mind the weather! Just kept the fire on, very tranquil! will be back!
Sue Trevarthen
We fell in love with Petra the moment we arrived and booked to come back again before we left. The area is outstandingly beautiful and the cottage far exceeded expectations with comfort and attention to detail...
Beverley and Paul Hutton
Send to a friend
Property details
Spacious beamed living/dining room with granite walls, slate floor with rugs and 'Victorian' wood-burning stove in inglenook fireplace.

Separate galley kitchen with wonderful sea views.

First floor : Double bedroom with ornate antique iron bed.

Two further cosy bedrooms, each with single bed and built-in bed (one with 2ft 6in beds).

Bathroom with over-bath shower and toilet.

All rooms have rugs on stripped pine floor.

An Area of Outstanding Natural Beauty, Vellandreath has No Vehicular Access = No cars = No Traffic = Peace & Quiet.
Petra is only accessible by foot down the sandy beach path from our private car park off Sunny Corner Lane, a distance of 250 metres. We advise that this property is not suitable for the infirm or those with restricted mobility. Due to the uneven ground of the sand dunes it is advisable to wear sensible shoes. If you are arriving after dark please take a torch. A luggage service is available at check-in and departure times.
Sleeps up to 6 people
Great for kids
Bed linen and towels included
Travel cot and high chair by arrangement
Wood-burning stove – initial fuel included (additional fuel supplied and delivered at cost)
Electric Night Storage Heaters (cost included)
Wi-Fi internet access
Freesat TV
DVD
Wi-fi
Microwave
Washer/dryer
Dishwasher
Garden with patio and furniture
BBQ
Private car park 200 metres
Luggage can be transported up and down the valley by tractor – small charge payable to driver
Wet suit and surf board for hire locally
Pets are welcome but notice must be given in advance (a small charge / deposit may be required for more than one pet)
Unsuitable for the infirm and those with restricted mobility
Friday to Friday Changeover
Dogs are permitted on the sand dunes, neighbouring Gwenver beach, and Whitesand's Bay (restricted access during the day in summer at Whitesands Bay).