Walking and cycling
Coastal walks and beach strolls
This is superb walking country. Breathtaking views, eye-watering sunsets and more flora and fauna than you can shake a walking stick at.
Vellandreath Valley is the perfect starting point for any stroll, walk, ramble or hike. Venture south and you can walk over the beach or dunes, into Sennen cove, on to Lands End, Logan's Rock and the South Coast beyond. Head north and you'll find Gwenver Beach, Ayr Point leading to Cape Cornwall, on to Guarnards Head and as far as the Badlands if you're brave enough. Walk a stretch of the South West Coast Path or follow a circular route.
Of course, you can always head inland and explore the moorland, woods, nearby ancient settlements and prehistoric relics. There are maps of local ancient sites and walking trails through beautiful landscapes.
Always be prepared: sensible clothing and footwear are a must, water and mobile phone a given and a bar of chocolate a treat. An ordinance survey map may come in handy too if you're on a serious mission.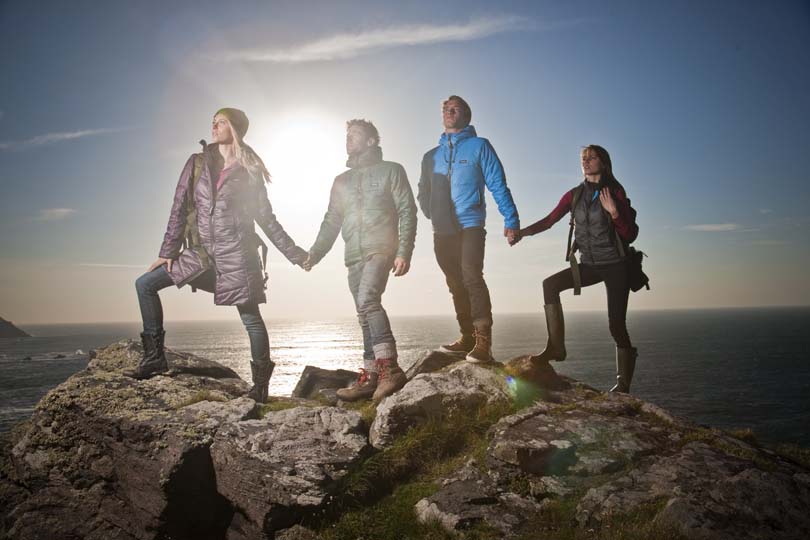 Cycling and mountain biking
The terrain around Vellandreath, Sennen and the Land's End area is great cycling country whether your preference is hills, track, road or beyond. The area around Sennen and Land's End is relatively flat (compared to the rest of Cornwall!)
You can hire bicycles locally or of course, you can bring your own.
The Cornish Way National Cycle route runs from Land's End to Bude past woodland, harbours, and nature reserves.