Weddings and Honeymoons
Wedding accommodation
Our beautiful Wedding accommodation has easy access to the beach and stunning views. You can book all our cottages in Vellandreath Valley to accommodate your wedding guests. Discount price packages are available.
There are so many fantastic wedding venues nearby! We highly recommend The Surf Beach Bar which has plenty of space inside and out with fantastic views for your reception. It's only a 10-minute romantic walk across the dunes or beach from us…
We can even offer you fantastic wedding photography services from a renowned established international fashion photographer – contact us for details!
Alternatively, book your own romantic cottage – just for the two of you…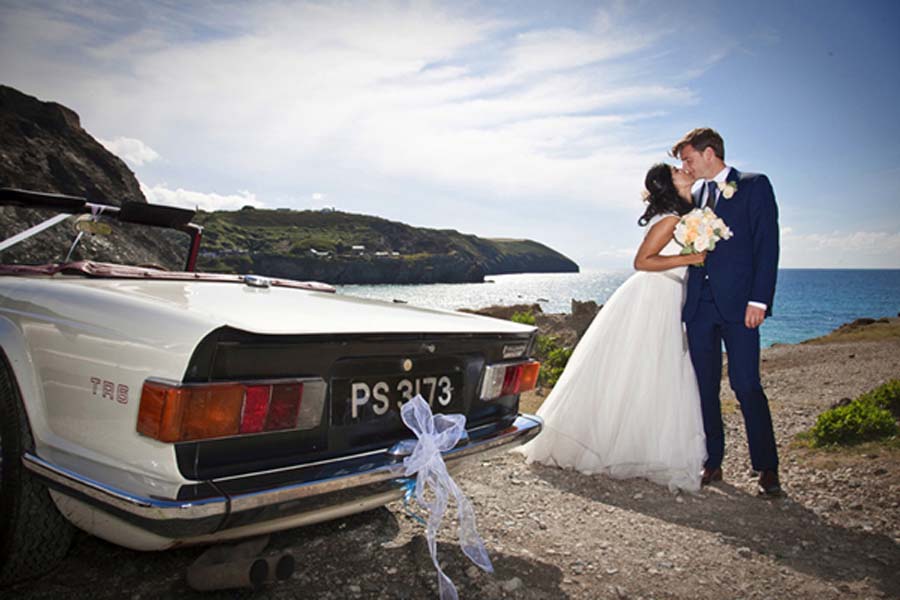 "What a breathtaking place! We got married in St. Ives and then returned to this wonderful, romantic cottage. There will never be anything to beat the fabulous feeling of playing on the beach in my long flowing wedding dress. The weather has been beautiful all week and we feel privileged to spend our wedding and honeymoon here – we will return !" Mr & Mrs Skeet, Suffolk
Honeymoon destination
Arrive at your perfect honeymoon destination to glorious sea views and a bottle of complimentary bubbly.
Our two-person holiday cottages are beautifully finished and have a warm, homely feel, blending traditional Cornish living with modern-day facilities. There are plenty of activities or you can enjoy a lazy, restful time with romantic sunset walks along the beach. For newlyweds, these cosy cottages and their surroundings are about as romantic and relaxing as you can get, perfect for spending quality time together and a honeymoon to remember.