Fishing
Whether you're a serious sports fisherman, competent angler, seaweed catcher or crab hunter there are a wealth of fishing spots and options to choose from.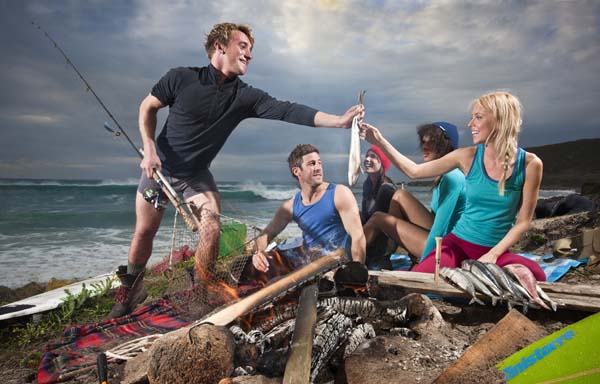 Right in front of Vellandreath Valley you can try your luck beach casting for Bass or Mullet. To the South the breakwater at Sennen Cove serves up Pollack, mackerel and the odd conga eel. To the north hike to Arys point and enjoy the fruits of the open ocean.
Of course if you are in possession of a hardy sea kayak with the right kit (and can handle yourself in the open ocean), the possibilities are endless.
Boat trips are available from Penzance whether it's a family mackerel fishing trip or a deep-sea wreck expedition for the big stuff.
Just because the Atlantic Ocean is next door doesn't mean you can't go course fishing. There are plenty of perfect places you can settle down, cast a fly or wait a while to watch your float sink.
Whatever you choose, bring your catch back to your Cornish cottage in Vellandreath Valley and cook it up on your complimentary BBQ.
Bite Adventures run fishing trips out of Penzance Harbor in an offshore 32. They offer all sorts of trips and specialize in wreck, deep sea, shark and winter fishing.
Fish South West offers all kinds of possibilities for coarse fishing in the South West and is a great source for tackle and local knowledge.
Sennen and Gwenver Beach are great for rock pooling - see our family-friendly rock pooling guide.