Rock climbing
Our holiday cottages are close to some great climbing spots set against terrific scenery. Sennen is one of Cornwall's best-loved climbing venues and this makes it a great spot for a climbing holiday.
The cliffs to the west of Sennen Cove at Pedn-men-du are very popular with climbers, both civilian and military.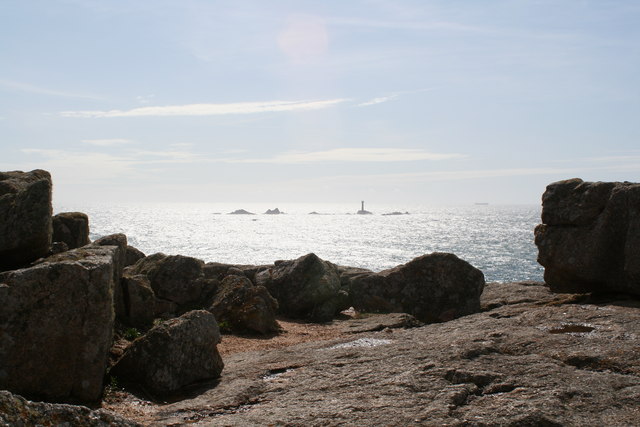 Cliff top below the old Coastguard Lookout on Pedn-men-du
Although not particularly high, the quality of the climbing, the location of the crag and the impeccable quality of the granite combine to provide a crag for all, including non-climbing mates and mistresses, who are just there to sunbathe.
Sennen also has the advantages of being virtually non-tidal, only a quick stroll from the parking and within easy walking distance of the fantastic beach of Whitesand Bay.
The climbing itself is generally well-protected, vertical crack-climbing interspersed with some serious face climbs.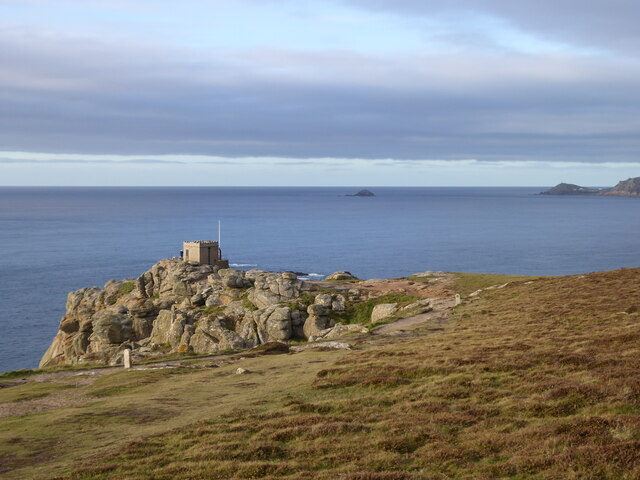 The former coastguard lookout on Pedn-men-du