Cornwall Surfing Holidays in Sennen Cove
Sennen Cove Beach is a surfing mecca for anyone looking for a surfing holiday, with it being one of the best surfing beaches in the country. With high-quality waves peeling all the way up the beach from Sennen Cove to Gwenver, it's easy to see why Sennen's sandy beaches are growing in popularity. The Sennen Cove Beach is situated in North Cornwall, at the most westerly point of mainland Britain, and is therefore exposed to the full force of Atlantic swells. This results in some of the best waves in the country and swells to match most north coasts best surfing beaches, which attracts surfers from all over the world giving Cornwall the title of the UK's surfing capital.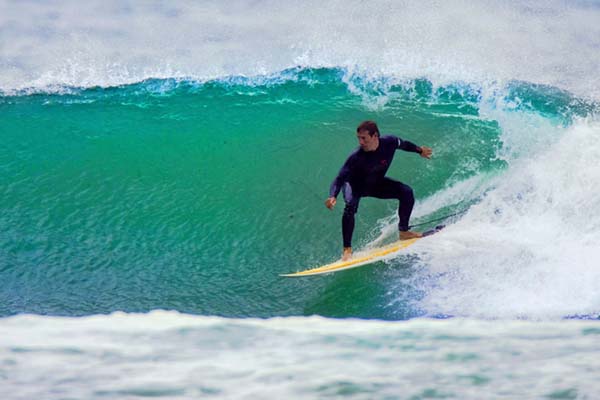 Suitable for all levels of ability
Whatever your standard you can enjoy family surfing holidays on a number of beaches in Cornwall – no matter if your a beginner, intermediate or advanced – you can enjoy the waves on this beautiful sandy beach. Sennen Cove is regarded as one of the best beaches in Cornwall. Not only do you have high-quality waves and a beautiful sandy beach but the water would not look out of place wrapped around a Fijian Island! It is unbelievably clean and clear. Sennen Surf holidays are popular for surfers, bodyboarders, longboarders, knee boarders, kayakers and paddle boarders. If you are a beginner you will enjoy the long, gentle waves that roll in at the south end of the beach. They are perfect for surf lessons and with plenty of space, you won't be getting in anyone's way. For the bigger waves head north up the beach where the waves tend to be bigger and more consistent.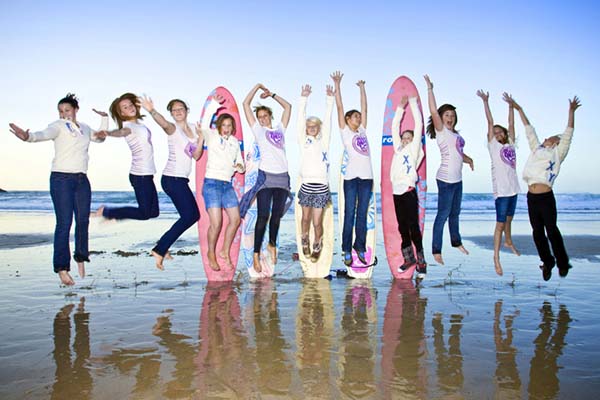 Sennen, Cornwall Surfing Holiday Accommodation
If you require somewhere to stay for your holiday in Sennen Cove, then Vellandreath Cornish Holiday Cottages are perfect. Situated in a picturesque valley overlooking the breaking waves, our cottages can cater to small, medium, or large groups and offer luxurious, comfortable accommodation with all the facilities that the travelling surfer requires. Vellandreath is just a short drive from some of Cornwall's other popular surf spots, including Newquay, Watergate Bay and St Ives bay.
We have a variety of Sennen Cove holiday cottages available, all of which are fully equipped with everything you need for a comfortable stay. Our range includes smaller one and two-bedroom cottages which are perfect for couples or small families, as well as larger properties that can accommodate groups of up to ten people. All of our cottages come with a fully equipped kitchen, a comfortable living area, and a range of modern amenities such as Wi-Fi and flat-screen TVs. Our cottages also come with their own private gardens, perfect for relaxing after a long day spent riding the waves. Our beachfront cottages are also pet-friendly, so you can bring your four-legged friend along with you on your trip.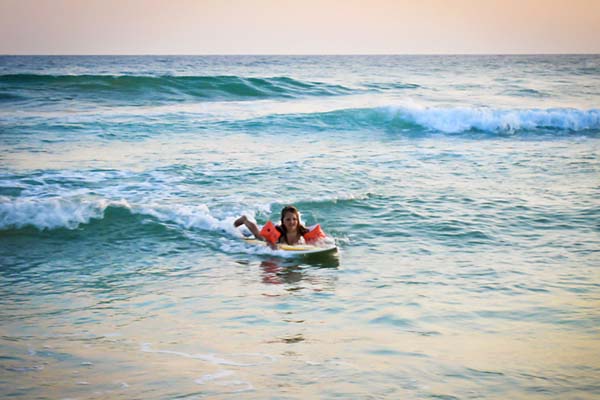 Cornwall Surfing Lessons
With a number of surfing schools close by, there is no better place to get surf lessons in Sennen Cove and the stunning vistas and sunsets will take your breath away. If you are a beginner there is surf hire and surf schools for surf lessons available on the beach, such as: The Surfing Centre. When you are done with your surf lessons, there are some great places to grab a drink and a bite to eat in Sennen Cove or you can fire up the BBQ at one of our superb beach-front cottages.
Right on your doorstep, you'll have the Atlantic Ocean brushed by the Gulf Stream. Whitesands Bay, Sennen is a Blue Flag beach and is well known for its quality surf, rich in surf history and folklore. Sennen surfing conditions vary according to time and tide but waves can be found for all abilities whether novice, intermediate, or expert.
Don't worry, if surf boarding is not for you then one can always take advantage of the sheltered end of the bay and swim between the lifeguard's red and yellow bathing flags when the waves are up.
Children have an absolute ball in the surf and the local surf school offers great surf lessons to get them up and riding the rollers though, of course, just frolicking in the waves and bodyboarding will be exciting enough for some.
If you've already got the surf bug then Sennen Beach is the perfect place for you. If you've yet to try surfing then, in our opinion, there's no better beach.
Check the Magic Seaweed surf report of Sennen beach to get an idea of the conditions or check our live Sennen cove webcams.
If you're looking for the ultimate holiday destination, look no further than Vellandreath Cornish Cottages.
To book your stay, please visit our booking page or contact us on 01872 858 279