Surfing in Sennen
Sennen is a mecca for surfers. With high-quality waves peeling all the way up the beach from Sennen Cove to Gwenver, it's easy to see why surfing holidays are growing in popularity.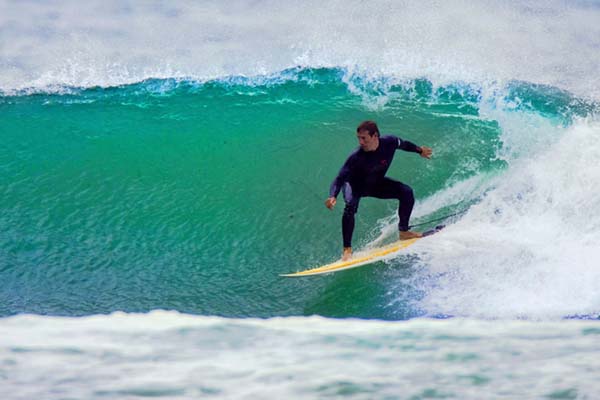 Whatever your standard – beginner, intermediate or advanced – you can enjoy the waves on this beautiful beach. Sennen is regarded as one of the best surf spots in Cornwall. Not only do you have high-quality waves but the water would not look out of place wrapped around a Fijian Island! It is unbelievably clean and clear. Surfing holidays in Sennen are popular for surfers, bodyboarders, longboarders, knee boarders, kayakers and paddle boarders.
If you require somewhere to stay for your surfing holiday in Cornwall, then Vellandreath Cornish Holiday Cottages are perfect. Situated in a picturesque valley overlooking the breaking waves, our cottages can cater for small, medium or large groups and offer luxurious, comfortable accommodation with all the facilities that the travelling surfer requires.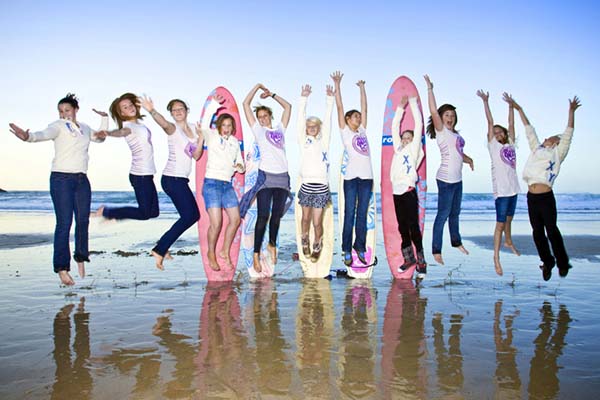 There is no better place to learn how to surf in Cornwall and the stunning vistas and sunsets will take your breath away. And when you are done in the water, there are some great places to grab a drink and a bite to eat in Sennen Cove or you can fire up the BBQ at one of our superb beach-front cottages.
Right on your doorstep you'll have the Atlantic Ocean brushed by the Gulf Stream. Whitesands Bay, Sennen is a Blue Flag beach and is well known for its quality surf, rich in surf history and folklore. The conditions vary according to time and tide but waves can be found for all abilities whether novice, intermediate or expert. If you are a beginner there is surf hire and tuition available on the beach.
Don't worry, if surfing is not for you then one can always take advantage of the sheltered end of the bay and swim between the lifeguard's red and yellow bathing flags when the waves are up.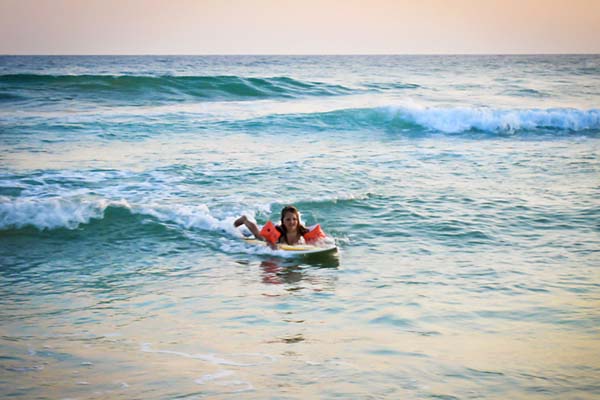 Children have an absolute ball in the surf and the local surf schools offer great coaching to get them up and riding the rollers though, of course, just frolicking in the waves and bodyboarding will be exciting enough for some.
If you've already got the surfing bug then this is the perfect place for you. If you've yet to try surfing then, in our opinion, there's no better place to start.
Check the Magic Seaweed surf report of Sennen beach